Spicy Malay Chicken Curry
JustJanS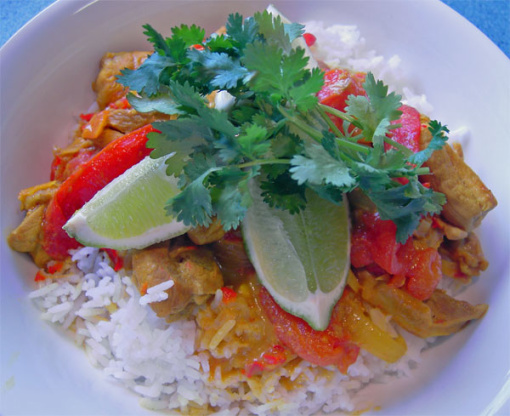 A beautifully fragrant and spicy chicken curry.

Very close to a 5 star recipe. The only thing we really didn't like about it was too much turmeric. Turmeric has a very earthy flavour and a bitter aftertaste, and 1 teaspoon would have been enough. I will make this again, as it was simple and promises to be delicious. It also needed a generous teaspoon of salt.
Heat oil in large pan, cook onion, ginger and garlic, stirring until onion is soft.
Add chicken, cook, stirring, until browned lightly.
Stir in spices, lemon grass, lime leaves and chilli, cook, stirring until fragrant.
Add remaining ingredients, simmer, uncovered, about 30 minutes or until thickened slightly.
Serve with rice.