Spicy Low fat, New Potatoes
Bergy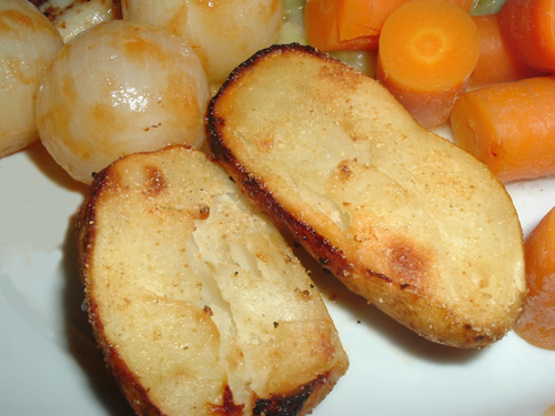 These potatoes are soooo good, and they are also low fat! they are also incredibly easy to make.
7 -8

small red potatoes
Mrs. Dash seasoning mix

2

tablespoons olive oil
Preheat oven to 450F degrees.
Cut the potatoes into quarters, or smaller pieces if the potatoes are larger than usual.
Place the cut up pieces in a baking dish.
Sprinkle potatoes with olive oil.
Sprinkle potatoes with garlic powder.
Sprinkle potatoes with chili powder (just a small sprinkling all over the potatoes--don't go overboard or they will be extremely spicy).
Sprinkle generously with Mrs Dash original blend spice.
Bake for 45 minutes.