Spicy Lime and Cilantro Turkey Pita Fajitas (Grilled)
loof751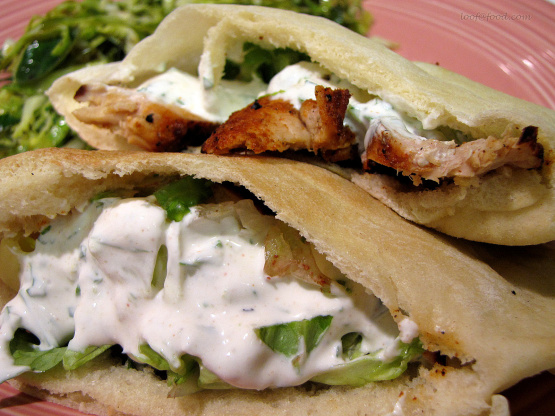 I love making these for family and friends! Spicy, cool and creamy all at once! Great for summer BBQ's!
In shallow, flat dish, combine first 7 ingredients.
Rub mixture over turkey, cover and refrigerate 1 hour.
Grill butterflied turkey 5-6 minutes or til done, turning once.
Remove to plate, and squeeze lime juice over tenderloins.
Slice into 1/4 inch slices.
In small bowl, mix together rest of ingredients (except pitas).
To serve, fill each pita half (lightly warmed on grill if desired), with turkey slices and top with sour cream sauce.
Top with shredded lettuce if desired.
*You can also just top whole pitas, and fold over like a taco if preferred.