Spicy Lentil and Vegetable Dish
Prep 10 mins
Cook 30 mins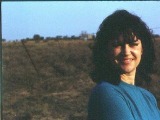 ------So easy, so healthy, so cheap! This is not a curry. It's a spicy, nutritious one-pot dish. Can -- actually should -- be made the day before, as flavours definitely improve on standing: this was clear when I tucked into the leftovers. It's not a glamorous dish: it's rustic and robust. It's quicker still to throw together if you first mix the spices together in a bowl, and also prepare the vegetables, before you start. Do not use substitutions (except those suggested) and do use fresh spices! Old spices are useless.------
Directions
Heat a generous amount of oil in a medium pot (the spices absorb oil).
Fry the chopped onion, stirring a few times, for 5 minutes or until softened. Use medium heat.
Add the curry powder and spices. It's easiest and more practical to measure them before starting and mix them in a small bowl. (Curry, cinnamon, cumin, coriander, ginger, fennel seeds).
Stir well, and fry spices with the onion for about 2 minutes.
Add the peeled, chopped tomato and the sugar. (The tomatoes must be peeled and the sugar is essential).
As coconut milk separates in the tin, empty into a bowl and whisk until smooth.
Add the coconut milk, soy sauce, lentils, carrots and water to the pot with the spices.
Stir everything well, and bring to boil over higher heat. When it starts boiling, put the lid on the pot, almost closed but not quite -- tilted a little.
Reduce heat to low enough so pot simmers slowly. Simmer until lentils are tender and have absorbed the liquid -- about 20 - 25 minutes.
Add the zucchini and peas, stir through, and simmer just a minute or two, until the two last vegetables are barely done and not mushy.
Mound in a dish and keep warm until serving, or heat gently the next day. The flavor improves if made ahead of time.
Sprinkle over parsley for colour just before serving.
Serve with blobs of thick Greek yoghurt and a large bowl of sliced bananas sprinkled with lime or lemon juice. (Or a side dish of your choice).
PLEASE NOTE: This is also a perfect, all-in-one side dish for meat-eaters. It is delicious with a bowl of oven-baked chicken pieces, flavored with seasoning salt and some Thai Sweet Chilli Sauce -- which is what I served with it last night. Then it only needed a green salad and some cold white wine!
Most Helpful
Made this much as directed, and had it as a main dish. Minor changes, was generous with the curry powder, (I used a roasted garam masala) and added the zucchini (my first home-grown zucchini!) a little earlier than directed. Otherwise, this was indeed cheap and easy, and I very much enjoyed the adddition of coconut milk. A versatile dish which most people would enjoy. Thank you Zuri, made in honour of your late husband.

I made this once as written. After a search for a real good recipes to do. And with resulted in other similar recipes, I decided I wanted to create something unique a great base recipe and easy to modify depending on your tastes.. It may be a stretch to call my creation, but the result was a meal the whole family will liked. MY was Not better, not worse, just different! I've will added this to my recipe book "AS IS" and with my additions TOO. I have two way to do it!! THANK YOU!! I can do the happy food dance!! NOW !! 7 Stars

We didn't find this at all spicy but it was very tasty, and quick and easy to prepare. I used everything as listed, using low fat coconut milk - shaking the can eliminates the need to whisk it in a bowl. I also added some cracked black pepper, and in spite of the soy sauce needed to add the tiniest bit of salt to the finished meal. I didn't peel the tomatoes, and that worked out fine. I'd recommend adding the zucchini a few minutes earlier as it needed more than one or two minutes cooking time, and as a result the carrots slightly overcooked. I served it on basmati rice. Thank you for a great recipe I'll make again.