3 Reviews
This is like nothing I've tried before and is a welcome change. I found chicken cutlets at my local grocers even though I don't recall seeing them before. I think I forgot to add the cilantro! In any event, next time I will add it and save a little for garnish. Thanks, Jubes! Made for Aussie Kiwi Recipe Swap #79.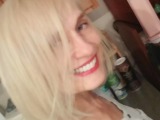 WOW, Outstanding sauce! We have been rushing around all day, so I needed a quick meal and this was it! It took me about 10 minutes to prepare and I had to cook it for about 50 minutes because I used drumsticks (It was all I could find in the supermarket). I will be making it again but next time I will make rice as a side dish to soak all the sauce. Thank you Jubes for another great meal.

REALLY enjoyed this, TRUE! SO simple, easy to do! GREAT combination of ingredients, anyone can do! I highly recommend and hope you enjoy my review!

Spicy Lemon Yogurt Chicken