Parsley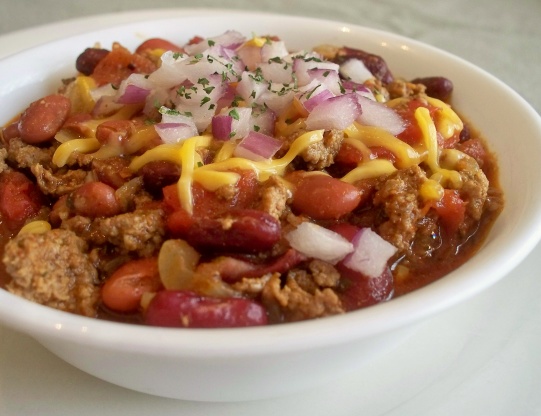 This chili really isn't that spicy, but it is good. We really like lamb and I was looking for some different ways to prepare it. Found this recipe on www.americanlamb.com and have adapted it to fit my allergies. Hope you enjoy it as much as we did.

This is an excellent recipe--it has great flavor. We all liked it. It wasn't too spicy, even with the full 1/2 tsp. of crushed red pepper. I put it together on the stove, but then had to go out, so I put it in the oven at 250 degrees for about an hour to finish. It worked great. We will definitely have this again.
Coat a large, heavy-bottomed stock pot with spray oil and heat; cook onions and ground lamb over medium heat.
When onions are soft and meat browned; drain well.
Add garlic and season with red pepper flakes, oregano, cumin, allspice, cinnamon, chili powder, bay leaf, and salt and pepper to taste.
Sauté for 1 to 2 minutes.
Add tomatoes and beans; bring soup to a boil.
Reduce heat, simmer for 15 minutes.
Ladle into bowls and garnish with toppings.