Fairy Nuff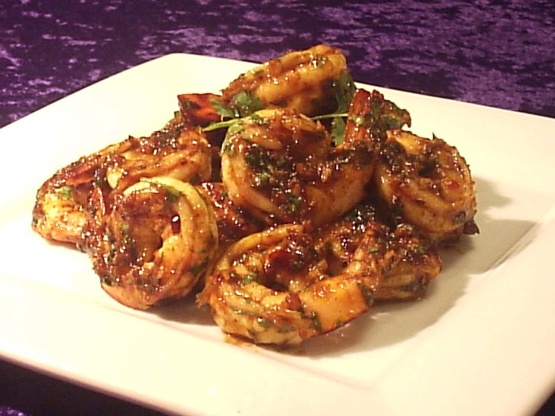 This wonderful shrimp recipe is by Nadia Roden from Party By the Pyramids. It is healthy and super fast. If you have all of the ingredients ready ahead of time, you can prepare the dish quickly, as guests arrive.

Heat the olive oil in a very large skillet. Add the garlic, paprika (One Tablespoon plus One teaspoon), cumin, ginger and cayenne and cook over moderate heat until fragrant, about 1 1/2 minutes. Add the shrimp and cook, stirring, until they turn pink, 2 to 4 minutes. Season with salt and stir in the cilantro.
Transfer to a platter and serve.