Spicy Italian Sandwich Like Subway
Nimz1466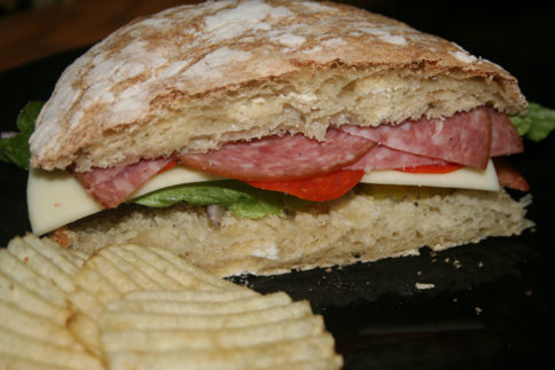 Instead of going out make it at home. Choose the veggies of your choice, but this is how I like it.

OMG I can't begin to tell you how much we enjoyed this delicious sandwich. I used everything except the roasted jalapeno slices. This is one of my favorite Subway sandwiches and you just made it better now that I can make it at home. I made recipe #29253 for the Ciabatta Bread which only made this over the top good. Thanks so much for sharing. Made for Holiday Tag Games. :)
Assemble sandwiches using above ingredients. When taking to work, I put on vinegar at time of eating or it gets soggy.