Spicy Indian Grilled Chicken
gailanng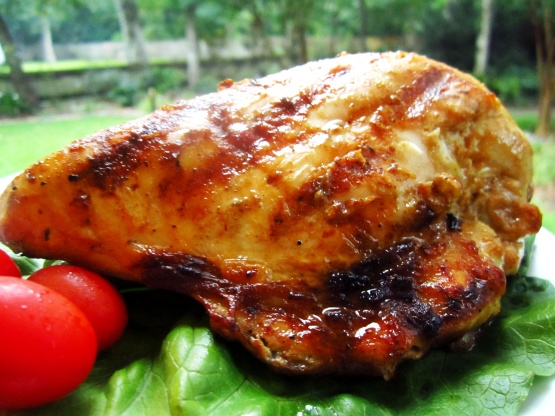 Contrary to many Indian dishes, this comes together quickly. Great on the grill for a change.

Great blend of flavors, and our chicken on the grill was moist (boneless breasts). I served it with mango sauce as an optional topping. I sauteed a batch on the stove top and it was not as good: the chicken "taste" overpowered with the spice blend flavor. I plan to mix the spices here, and give them in gift bottles with instructions to add the last three ingredients to make the "paste."
Combine all marinade ingredients well.
Coat chicken pieces in marinade paste.
Marinate from 1 hour, or up to overnight in the refrigerator.
Grill over medium coals until browned, about 15 minutes each side.