Spicy Indian Eggplant Spread
Prep 15 mins
Cook 35 mins

A nice spread. You can easily adjust the heat by varying the amount of cayenne pepper. It smells wonderful while simmering! I found this recipe in the Sunday paper. Serve warm with pita, naan, tortilla or pita chips!
Directions
Toss eggplant with 3 tablespoons vegetable oil and spread on a long baking sheet prepared with nonstick cooking spray.
Place on bottom rack of oven and turn oven onto 400°F Roast for 20 minutes, until golden brown.
Stir eggplant and roast for an additional 5 minutes.
Heat remaining oil in a skillet and add onion.
Saute until onion is golden, then stir in garlic and ginger for just a moment.
Add garam masala, cumin, and cayenne pepper (adjust cayenne pepper to your preferred heat level).
Once spices are fragrant, about another 30 seconds, add eggplant, tomatoes, and water to skillet.
Simmer for 10 minutes, partially covered, before removing from heat.
Stir in cilantro and salt, if desired.
Optional: Run spread through food processor or blender if you prefer it to have a smoother consistency.
Most Helpful
My family loves eggplant and they were on special this week. This was interesting for us, but also refreshing, because we always like trying something new and this did not disappoint. Next time I will double the recipe, so it will last longer.
Superior stuff!!! I followed instructions exactly with one deviation--I used fresh grape tomatoes instead of canned tomatoes. I kept tasting and tasting---could have eaten it all just straight, but it's really good with flatbread or as a side.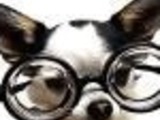 This was fabulous!!!!! One of the most flavorful recipe I've found on this site. I substituted the canned tomatoes with fresh chopped. I also added 8 oz tomato sauce and simmered it on low for a long time until eggplant soft (my preferences). The flavors were divine! I served as side dish to Chicken Masala and served with naan. Yummy!