Nimz1466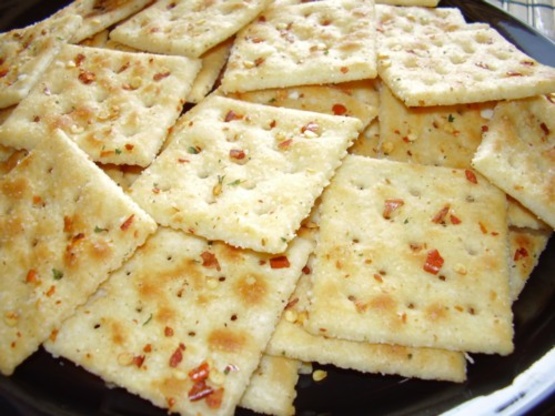 I got this recipe from my SIL, Melinda.I'm kind of a wuss so I only use 1 tablespoon of the red pepper flakes but you can make these as HOT as you like.

Super easy and delicious! I made up two batched this morning. I did find that I liked drizzling the seasonings over the crackers and tossing them in a large bowl instead of using the ziplock because it seemed that the bag was as coated as the crackers were and I wanted all the seasoning to be on the crackers themselves. I also baked mine in the oven 250 for 20 minutes just because I like the toasty crunch that baking them gives. Wonderful recipe! Thanks Lilysmom.
Use a large ziplock storage bag. I use the 2 gallon size. Add the oil, ranch dressing mix, red pepper flakes and crackers. Tumble constantly for 15 minutes.