Tisme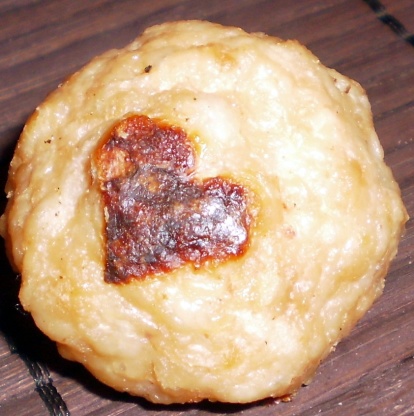 A meatball recipe with an Asian twist from Super Food Ideas. Times are estimated and only for the meatballs and sauce (not doing noodles) and have estimated on meatballs being cooked in 2 batches.

Top Review by Tisme
This recipe is easy peasy and so delicious!
Except for one teany weaney change in the cooking I followed the recipe exactly............. I baked the balls in the oven, instead of pan frying and the oven method worked so well. Only one or two balls stuck and burnt just a little, but otherwise was brilliant.
I will add that rolling the balls with wet hands does help.
I doubled the ingredients and followed the instructions and this made for one absolutley one amazing dinner.
May I say the 1 of the few balls that burnt..... turned out so well for the middle of the plate Pat..........you will see in the photo.
I will be making this again................ and again.
Fantastic recipe Pat
1.10

lb ground chicken

1

egg (lightly beaten)

1

cup fresh breadcrumb

1

brown onion (small grated)
1⁄4 teaspoon chili flakes

2

garlic cloves (minced)
1⁄2 cup hoisin sauce

2

tablespoons peanut oil

2

cm piece ginger (fresh finely grated)
hokkien noodles (to serve)
spring onion (thinly sliced to served)
Combine mince, egg, breadcrumbs, onion, chilli, half the garlic and half the hoisin sauce in a bowl and season with salt and pepper and mix to combine.
Roll level tablespoons of mix into balls and place on a plate.
Heat oil in a large frying pan over medium-high heat and cook meatballs, turning for about 5 to 7 minutes or until browned and cooked through.
Using a slotted spoon, transfer to a plate and cover to keep warm.
Add ginger and remaining garlic to pan and cook, stirring, for 1 minute or until fragrant and add 1/2 cup cold water and remaining hoisin sauce and bring to the boil and then reduce heat to medium and simmer for 5 minutes or until sauce has thickened and then return meatballs to pan and stir to coat.
Serve with noodles and onion.
VARIATION - you could use pork mince instead of chicken.