Spicy Hash Browns - Homemade
Bergy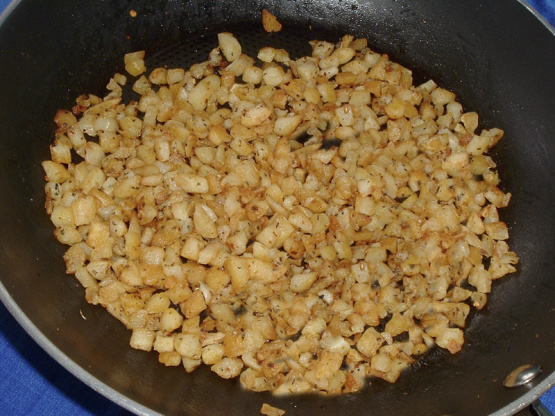 This is a quick and easy recipe that kids love, too. They're crisp, tasty, and are perfect for a Sunday morning breakfast or brunch.

These were fabulous. I followed the recipe exactly and they were perfect. The only change I would make would be to use a light spray of cooking oil in the pan. I lined mine with foil and that may have been the cause but they did stick just a bit. DH wants again. Thanks for the healthy keeper !
Place potatoes in large mixing bowl and add oil to coat.
Combine remaining seasonings, add to potatoes and toss until thorougly blended.
Spread on UNGREASED cookie sheet and bake in preheated 400 degree oven for 30 minutes.