ChefLee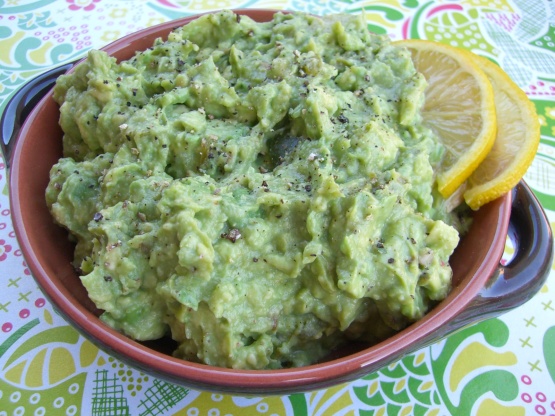 This spicy guacamole goes GREAT as an appetizer with chips or as an accent to main dishes, such as fajitas, etc. The jalepenos really give it a spicy kick! I find it best to buy avocados when they're green and ripen them myself. The credit for this recipe goes to my sister. It took a LONG time for me to get this recipe from her; hope you enjoy it.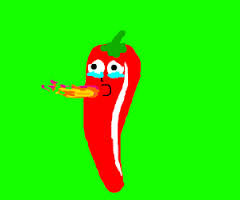 This really is a great and easy guac recipe!! I loved boiling the jalapenos!! I cut this down to two jalapenos to three avocados and it wasn't too spicy at all. Next time, I will boil a whole bunch of jalapenos!!! It's as though the boiling takes away some of their potency but they still have great flavor!! I have had a guac like this at one of my favorite Mexican restaurants here in Arizona and I am glad to know how they made it!!! Thanks for the recipe!!
In small pot, boil 2-3 jalepenos. (If your jalepenos aren't very hot, you can add more.) Boil them for about 20 minutes on medium heat, or until they're squishy. You'll know they're ready when the color turns muted. The tops should just pull right off.
With tops off, squeeze them gently to remove excess water. Put them in the bowl that will contain your guacamole. With a fork, mash them up into small, squished bits, making sure it separates instead of sticking together.
Peel, deseed, and halve the avocados. Add them to the jalepenos and mix VERY well. You want to make sure you distribute the jalepenos evenly.
Squeeze the lemon to add juice into the mixture. Add salt and garlic powder and mix again.