Spicy Grilled Turkey Burgers
Bergy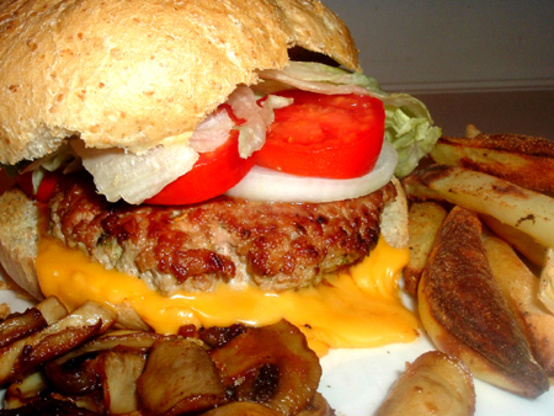 I'd never tried ground turkey meat before. I got curious when our small grocery store down the road got some in and I just had to try it. I came up with this recipe through a magazine I had that my (of all people) gastro doctor suggested. It's called EatingWell and it has healthy recipes. Some of them are frankly off the wall, but this one wasn't bad.
Preheat the grill.
Mix together, but don't overmix, the burger ingredients and brush with oil.
Place on the grill when hot and grill until the center is no longer pink.
Place on warmed buns and top with any burger fixin's. I tried mayo and dill pickles and that was pretty good.