Catnip46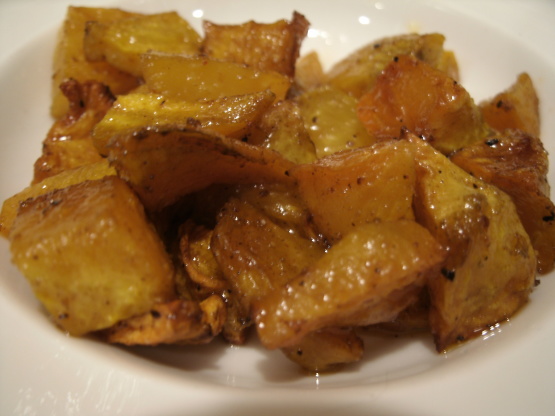 These golden beets are roasted in the oven. They taste like candy and I sometimes eat them straight from the oven before they even make it to the table. When I make a smaller portion I just sprinkle on the cumin, paprika and parsley until I think it'll taste good.
Peel and cube golden beets.
In mixing bowl add vegetable oil, salt & pepper, cumin, paprika and parsley (if using).
Add in beets and mix thoroughly until beets are well covered with oil mixture.
Line a cookie sheet with tin foil. Spread beets on top of foil in single layer.
Bake at 400 for 25-30 minutes or until tender. Serve warm.