ChefLee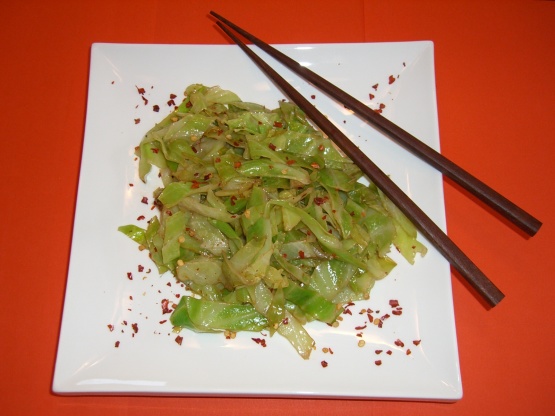 I made this dish from stuff I had around the house which I felt others would have around their houses too, that's why I posted it. It is just the right amount of spicy and flavor. I loved it, I hope you will too!

This is an outstanding recipe. We had it last night and there was nothing left over! Just the right amount of heat and light seasonings. Will have to fix this one again. I wanted to adopt this recipe for Spring 2008 PAC, but you had already been adopted by another chef. I decided to keep your recipes anyway. Thnx for posting, Lee.
Place olive oil in a medium skillet.
Add cabbage and all other ingredients.
Stir to coat the cabbage.
Cover and cook on med-hi heat for 10 minutes, stirring occasionally until cabbage is soft.