Derf2440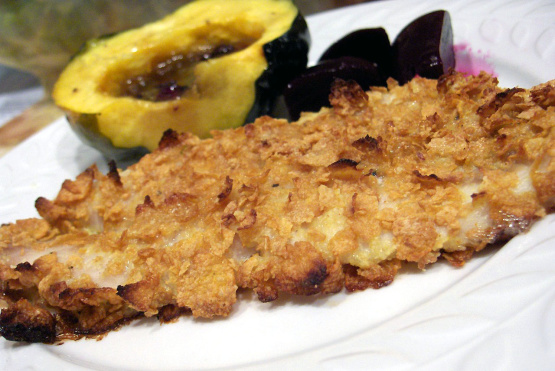 Got this recipe on a card somewhere in a store.

Tried this out last night. It was alright, but I doubt I'll use this recipe again. Maybe it didn't turn out as well because I had to use breadcrumbs. As Derf said, I too ended up having to dip the fillets into the egg mixture a second time to get the breadcrumbs to stick... not a big deal. The fish came out nice & flaky, but we didn't fall in love with the flavor.
Combine egg and milk.
Then spread flour, cayenne and cheese on a plate.
Season each fillet with salt and pepper.
Dip fillet in egg mixture, then in flour mixture, then in corn flakes.
Place on a baking sheet lightly sprayed with nonstick cooking spray.
Bake at 450°F, 10 minutes per 1 inch fillet or until fish flakes easily when tested with a fork.