Prep 15 mins
Cook 48 mins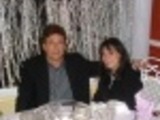 There are so many interpretations of this classic. This version is a little contemporary Southern, and is great for those who like a little kick to their favorites. It does take a bit of time, needing to soak from 8 to 24 hours, which I have not included in the preparation time.
Directions
Mix buttermilk, garlic, 1/8 t. salt, 1/4-1/2 t. pepper, and 1/4 t. cayenne in wide shallow bowl. Add chicken and turn to coat. Refrigerate 8 hours or overnight, turning once.
Transfer drumsticks to wire rack to drain slightly. Combine flour, remaining 2 t. salt, 3/4 to 1-1/4 t. pepper, and 3/4 to 1-1/4 t. cayenne in shallow bowl. Coat drumsticks with flour mixture and place on clean rack or baking sheet. Coat each drumstick again with flour, shake off excess, and let stand at room temperature 30-60 minutes.
Heat 1/2 in oil in large heavy skillet or electric frying pan to 350-360 degrees. Add half the drumsticks and adjust heat so that oil remains between 300 and 320 degrees. Fry, turning once, until juices run clear when thickest part of drumstick is pierced with fork, 20-24 minutes. Drain on paper towels and keep warm in oven. Repeat with remaining drumsticks. Serve hot or warm.
Most Helpful
So sinfully delicious! We are fighting over the last two pieces. I did a whole chicken instead of just drumsticks. Thanks for sharing! Made for Culinary Quest Summer 2014.

Wonderful! I usually oven fry my chicken anymore, so this was totally indulgent. I used breasts, thighs, and drumsticks and they were all gone in one day. lol. Thanks for sharing this nice winner, Jackie. Made for Culinary Quest 2014.

this recipe is a keeper! the chicken was d-e-l-i-c-i-o-u-s!!!!