Derf2440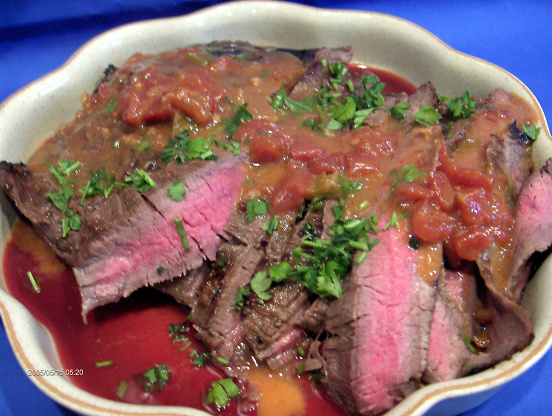 i got this recipe in my email. this marinade is also good with pork or chicken.

Delish!! Now my favorite flank steak recipe!
mix salsa, orange juice, oil, sugar, soy, mustard and ginger in shallow nonmetallic dish, or plastic bag.
Add steak and turn to coat.
Cover and refrigerate for at least 1 hours or up to 24 hours grill or broil steak until desired doneness, turning and brushing often with salsa mixture.
heat remaining salsa mixture in saucepan to a boil.
Cook over low heat 10 minute slice steak into thin diagonal slices.
Serve with rice and salsa mixture.
Top with parsley.