Pixie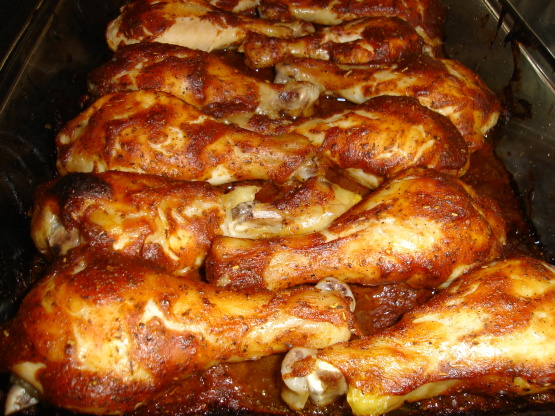 Another easy and delicious chicken recipe from Mr. Food

My family loves chicken drumsticks and we were all smackin' our lips after eating these. The sauce was indeed spicy and tangy. The chicken meat was tender, too. Best of all, it made dinner preparation a breeze. Thank you Nurse Di.
Spray a 13x9 inch baking pan with cooking spray.
Put drumsticks in the baking dish and sprinkle with salt and pepper.
Bake at 375 degrees for 30 minutes.
In a bowl, mix together the remaining ingredients.
Take drumsticks out of the oven and pour sauce mixture over them.
Bake the drumsticks for 30 minutes or until juice run clear.