Prep 15 mins
Cook 30 mins

These are good hot or cold I reckon. Aussie tablespoons contain 4 teaspoons.
Directions
Combine all ingredients except chicken stirring to make a paste.
Place chicken in a large food storage bag, add the paste. Remove the air in the bag and massage chicken until well coated.
Refrigerate for at least 3 hours or overnight.
Bake in a moderate (180c) oven for 30 to 40 minutes until the juices run clear and chicken is cooked. Turn occasionally as they cook.
Reviews
Most Helpful
This was a very tasty chicken recipe. My family enjoyed the spice/heat, which wasn't overwhelming. The chicken is super easy to prepare, too. Thanks so much!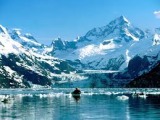 I followed the recipe as written and only marinated for 2 hours (time constrant.) Next time I will marinade longer. These drumsticks cooked up perfectly and had a nice subtle yet tasty and spicy flavour to them. DH had a few fresh from the oven, and loved them and the others were eaten cold and enjoyed by the rest of the family. Great recipe .........not too mention easy! Thanks Jan for another great recipe.

Yum, very tasty chicken. I marinated a little longer then 24 hours and cooked the drumsticks in the morning. Needed to be ready to eat on afternoon shift at work and hubby & Little Miss (DD) ate it cold for dinner. It re-heated very nicely in the microwave. Only change I made was I removed the chicken skin. Served the chicken with a green salad and crusty white bread. Will try it again in the summer on the BBQ. Thank you for the recipe JustJanS