Eshinee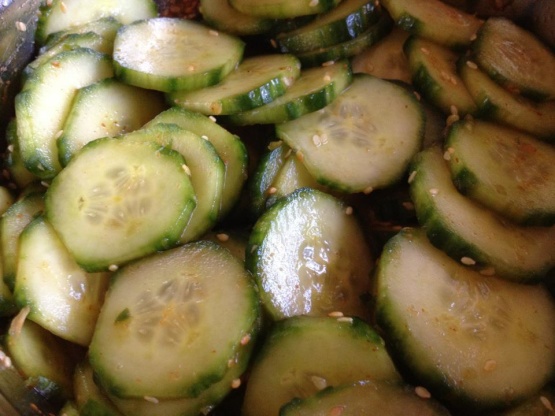 Another popular Korean side dish.

In Korea, this is called OY Kimchi. I spent 4 years in Korea and this was my favorite next to cabbage kimchi. This is very authentic tasting and easy to make! No more going to the Asian market for my fix of OY Kimchi! For a variation, Koreans add finely sliced onions or chopped green onions to it. YUMMMMMMY!!!
Clean cucumbers and slice 1/4" thick (unpeeled).
Sprinkle over with salt, stir and let sit for 10 minutes.
Combine ingredients, toss and serve.