Ms B.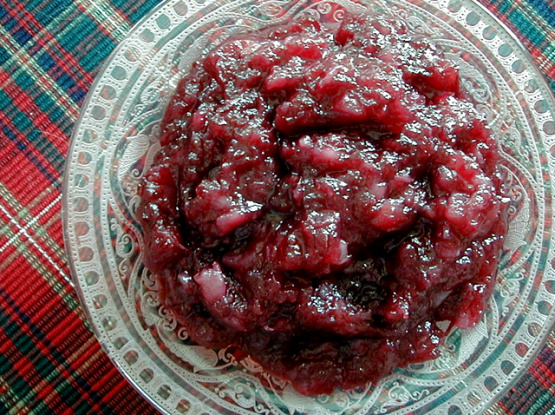 I haven't tried this but I just noticed it in a cookbook-the dry mustard caught my attention so I'm posting it here. It is Jeanne L. Burkes's recipe from "Jersey Shore Kitchens" (1982).The recipe states that it is good with poultry or ham. Easy, no-cook recipe.
Combine all ingredients in a medium bowl.
Chill at least 1 hour before serving.