Spicy Cranberry Cheese Spread

This is a delightful mix of sweet and spicy! But the cool cream cheese keeps the heat down. Soooo pretty for the holidays!!
Directions
Mix the cranberry sauce and pepper jelly together until smooth.
Place cream cheese on serving dish.
Pour jelly sauce over.
Serve with crackers.
NOTE: does not work well with fat free cream cheese, as it separates. But the light cream cheese is wonderful!
Most Helpful
This needs about five more stars because this dish is a TEN!! To make it even better it was easy as it was delicious.

Thank you for sharing. My husband and I made this Thanksgiving morning and have snacked on it all day as we cooked. Two words: Wonderfully Awesome!

OH MY!!! Fantastic dip! I served this as one of my Thanksgiving appetizers and it went over so well!! I had a jar of the red jalapeno jelly already.. so when I was browsing for easy appetizers, I knew I had to give this one a try. I'm so glad that I did!! Even if you're not a huge fan of cranberries (which I am not) I would bet that this recipe would win you over. So easy, too. I served this with a variety of Pepperidge Farm crackers. YUMMY! Thanks, Charmie. :-)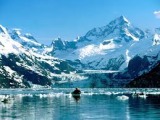 I made this recipe for our Christmas party and it was a hit. I was skeptical at the combination of the cranberry sauce and jalapeno jelly but it works! Everyone was wondering what it was. Thanks for posting!