Hearty, spicy & savory...a dish sure to please your cowboys! I recently won first place at a chili cook off with this recipe. Top with shredded cheddar and some Fritos. Costs about $2 a serving.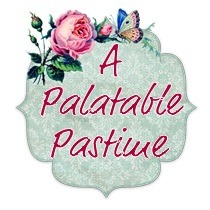 This was a very tasty chili with lots of flavors going on! We used Bell's Consecrator doppelbock (an American microbrew) for the beer. I started having mine without the suggested toppings of sour cream and cheese but found that I preferred it on there. And the flavor was so complex- I couldn't even tell there were 2 cups of coffee among the flavorings. Thanks for sharing. ~Sue
Fry bacon until crispy.
Add onions, garlic and meat to the pot - brown beef.
Add tomatoes, beer, coffee, paste and broth to pot.
Add spices, chilies, and beans to the pot.
Lower heat to a simmer.
Simmer for 1 hour.
Tastes best refrigerated overnight.
Serve piping hot, topped with shredded cheese and Fritos or a dollop of sour cream.