Dimpi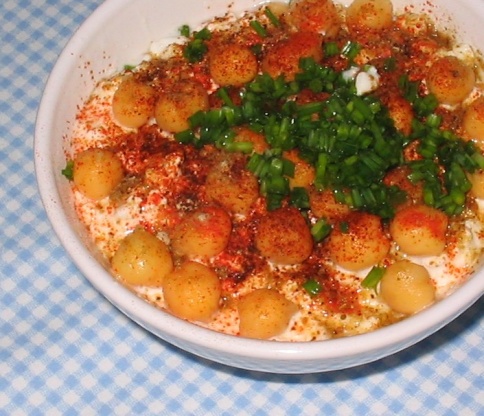 This is for those of you who would like to include cottage cheese in your breakfast meal but find it too bland on its own. You can also have it as a healthy afternoon snack.

Excellent!! I hate cottage cheese but keep reading how nutritious it is. After seeing this recipe, I decided to give it another go and it's awesome. Thank you for such a wonderful recipe :-)
In a large bowl combine the first 4 ingredients.
Garnish with chopped chives.
If you would some crunch, also sprinkle some crushed roasted popadums on top.