Spicy Corn and Chorizo Nachos
Peter J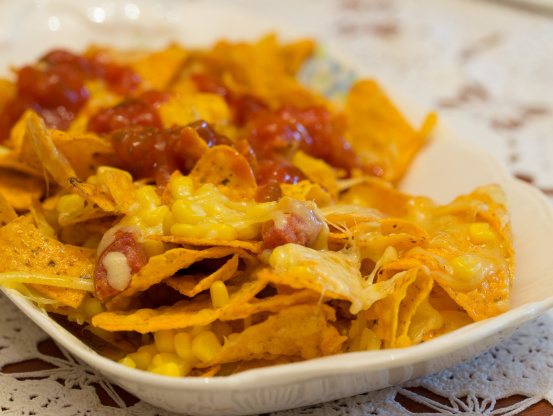 This is a little twist on your standard nachos. Makes a good snack because it is quick and simple to make, a little or a lot. From "Real Simple" magazine.
Line a rimmed baking sheet with foil, then spread out tortila chips; layer with cheese, chorizo, and corn.
Bake at 450 degrees F until the cheese melts, about 3 to 5 minutes.
Top with jalapenos and serve.