Spicy Corn and Black Beans
Bergy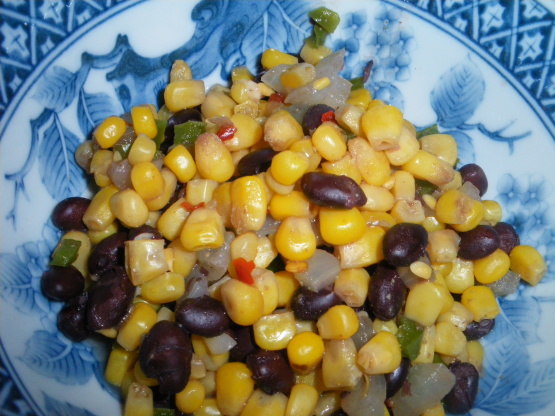 Sometimes I want to serve something other than Mexican rice with Mexican food. This is what I usually turn to. I like the color contrast, especially when served with red enchiladas.

Very easy and very tasty. Can't beat a combo like that :) Made according to directions though it did simmer a bit longer than normal as daughter was a bit late getting off work tonight. I found that flavors were very well blended at least for us and daughter announced it was definately to go on the permament list. Served with tilapia and a green salad.
Heat oil in a large saucepan.
Add onion and cook until onion is softened.
Add remaining ingredients and cook until thoroughly heated, stirring frequently.