rnscare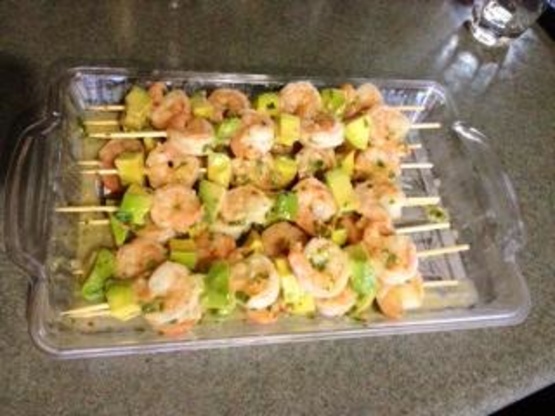 From my hand written cards in my recipe box-unknown source.

We have a wine shop and I tried this for our Valentine's tasting and everyone loved it!!! I added more red pepper and used cilantro instead of parsley. I also was maybe a little heavy on the garlic and onion because I love them but just a little extra is always good : ) I put each on a skewer with a chunk of avocado.
Katherine
Heat oil and butter in a large skillet.
Add garlic and onion and cook over low heat for 3 minutes without browning the garlic.
Add shrimp and pepper flakes.
Increase heat to medium and cook, tossing constantly, 3 minutes or until shrimp just turn pink and begin to curl.
Transfer shrimp and sauce to bowl.
Add lemon juice, salt and parsley; toss well and cover.
Refrigerate at least 2 hours before serving to blend flavors.