Spicy Chocolate Jalapeno Cake
Seeprats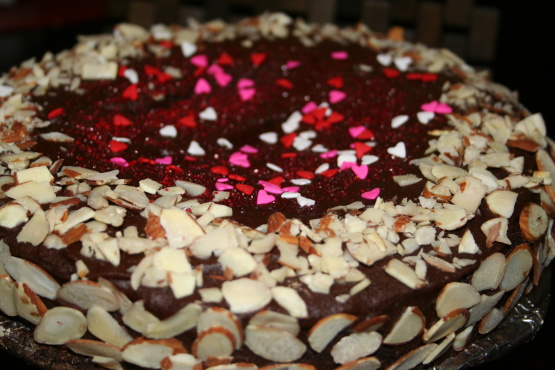 Here's chocolate cake with a difference! This isn't a dare - jalapenos work absolutely beautifully with chocolate... And it's not as far fetched as you might think as Mayas used chili with cocoa thousands of years ago. (The amount of baking soda/powder has been changed to 2 based on the reviews.)

My family was seriously surprised by this cake. However it did taste lovely! I was very optimistic when I cut up the chili, thinking it would disintegrate...but it didn't, so its important to make sure its cut in very small pieces otherwise you can get some very spicy mouthfuls of cake;-)! Thanks for this unusual recipe!
Preheat oven to 350°F Grease two 9 inch round baking pan.
Beat sugar, butter and vanilla in large mixer bowl. Add eggs, beat for a minute. Beat in the melted chocolate. Combine flour, cinnamon, baking soda and salt, then beat into chocolate mixture alternatively with the milk. Stir in jalapenos and pour into pans.
Bake for 30-35 minutes, or until a wooden pick inserted in the middle comes out clean. Cool in pans for for 20 minutes, then invert into wire racks to cool completely.
For the frosting, beat sugar, milk, butter, cocoa, vanilla and salt in a small bowl until mixture is smooth. Frost the cake and decorate the side with almonds.