Spicy Chocolate Almond Butter
Annacia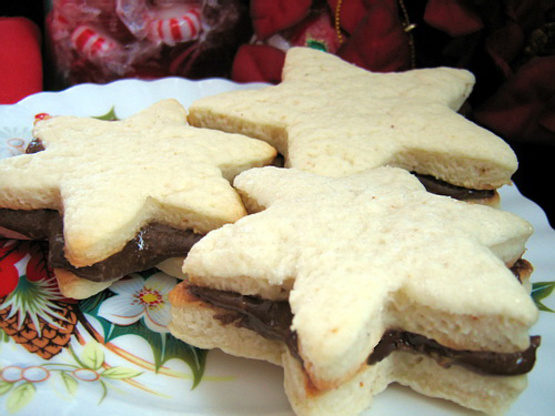 This makes a great dip for strawberries, bananas and other fruit, cookies, crackers, etc. Enjoy! Adapted from the California Almond Board.

This is an interesting recipe that I ended up with a neutral opinion about. I don't dislike it but I can't say that I'm wild about it either. Double Dutch cocoa was used, 1 tbsp of Splenda Brown for the sugar. Even with the rich cocoa, sugar and chili powder it still tastes like almond butter and not much else, not that there is anything wrong with almond butter. That said, I have only tried it on a spoon right after it was made. I'm going to let it sit and blend for 2/3 days and then try spreading it on some Christmas cookies and I'll update this review at that time. Made for Newest Tag. *EDIT* it's now 4 days later and I have used the almond butter as a filling for Christmas cookies, yumm. It has sweetened a bit since I made it but if you want spicy you'll need to up the chili powder to your personal taste. Just keep adding a bit untill you get the level of spice that you like :D
1

cup of dry- roasted almonds

2

tablespoons almond oil (if you don't have almond oil-use a neutral tasting oil with a drop or two of almond extract)

1

tablespoon premium unsweetened cocoa powder

1

teaspoon premium unsweetened cocoa powder

2

tablespoons brown sugar
1⁄2 teaspoon chili powder
In a food processor combine almonds, almond oil, cocoa powder, and sugar.
Blend until smooth.
Sprinkle in chili powder and blend to combine.
For best flavor, chill for 24 hours prior to serving.
Serve with vanilla cookies, or fruit, or crackers, etc.