Ioana O.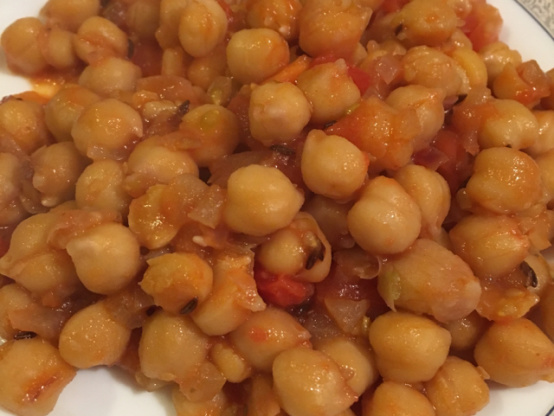 These are very addicting.

Top Review by Sueie
Had these for dinner tonight, so quick to cook, and so good. Served with steamed jasmine rice. A couple of my favourite foods together, chick peas and rice, thought I'd died and gone to heaven.
In a large pot over low heat, warm oil and cumin; heat until cumin turns a darker shade of brown.
Add salt, chili powder and lemon and pepper seasoning; mix well.
Stir in tomatoes; once the juice begins to thicken add in chickpeas and mix well.
Add in lemon juice and mix well; add onions and stir until they become soft.
Remove from heat and place into a serving bowl; serve immediately.