Annacia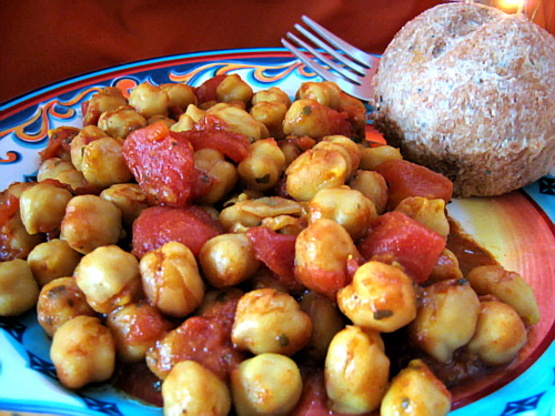 This is a simple & fast tagine for Vegetarians. The chickpeas offer a good source of protein. Serve with Authentic Moroccan Bread

Loved how quick and easy this is to put together. The flavors all come together well, and love having a vegetarian option for a tagine. Thanks for sharing!
Pour the oil into a tagine (or shallow casserole) & cook the onions for several minutes.
Next place all the rest of the ingredients in with the onions & stir. Cover & cook over low heat for 30 minutes.
Serve hot with thick bread.