Redsie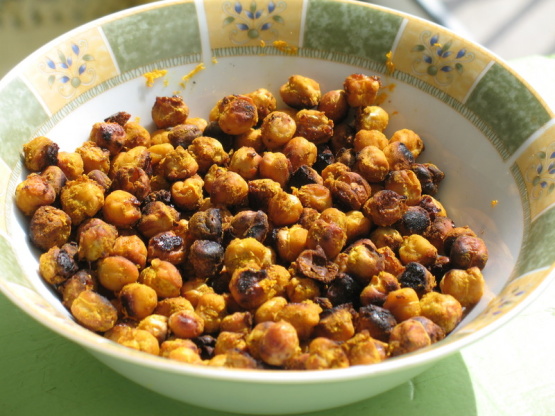 I just saw a picture of this in Rachel Ray's new magazine, but I couldn't find the recipe in there. I guess somebody made an OOPS. So I Googled it and did find it on her magazine's website. This looks really good! I put garbanzos on my shopping list for this week!
Preheat oven to 350*.
In medium bowl mix together curry powder, brown sugar and salt.
Add chickpeas and toss to coat.
Bake the chickpeas on a parchment-lined baking sheet, stirring occasionally, until crunchy, about 60 minutes.
Cool chickpeas thoroughly and then toss with zest and raisins.