3 Reviews
I expected it to be more spicy. I would add a little bit of crushed red pepper or more chili sauce to this recipe to give it the kick I expected. The chicken salad was very good none the less and it turned out beautifully.

I tried this one and yes it was GREAT.Definitely Needs to be a little more spicy though.This is one chicken salad i will eat, most of them have celery in it not a big fan of celery.In honesty that might have been the best point to it.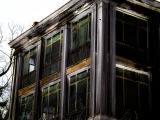 Great Chicken Salad! I loved the flavor.... I was expecting "spicy" as in "hot" but the spicy I now see is the sauce mixture's spices. Wonderful tasting Salad!I usually load mine down with onions and pepper....and this didn't need either. Great Recipe!

Spicy Chicken Salad