Spicy Chicken Chipotle Soup
Prep 30 mins
Cook 15 mins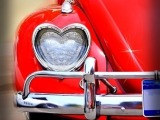 This soup is quick to make, flavorful, and filling. Serve with warm tortillas. Enjoy :)
Directions
Season the chicken with fajita seasoning.
In a medium stockpot, heat 2 tablespoons oil over medium-high heat, then sauté chicken in batches until brown.
Remove and set aside.
In the same pan, heat remaining oil and sauté onions, green pepper and garlic for about 3 minutes.
Stir in chipotle flakes and continue cooking for 6-8 minutes on medium-high heat or until onions are lightly browned and limp.
Return chicken to pot and add chicken stock, followed by tomatoes.
Bring to boil and simmer for 10-15 minutes.
Add the cilantro and simmer for 8-10 minutes.
Ladle soup into individual serving bowls, squeeze lime over top and garnish with avocado, grated Jack cheese, chopped green onions or crushed tortilla chips.
Most Helpful
Yummy soup! I used leftover chicken that I had from teh night before which I threw in with the tomatoes after cooking the onions and garlic and no green pepper due to personal taste. We topped with chips and cheddar cheese instead of monterey jack. Thanks for sharing the yummy recipe!
We made a half and half batch of this tasty soup...half "spicy" and half "mild" (for my daughter who cannot eat spicy). It was thoroughly enjoyed by all. Next time I will make a double batch! Thanks, Queen uh Cuisine. Sorry...I took the photos before adding the toppings.

Very good and surprisingly easy to make. I couldnt find dried chipotles, so I bought canned and just used 3 of the peppers (diced) and some of the sauce. It was pretty spicy so you may want to use less if you want to try the canned chipotles.