rosie316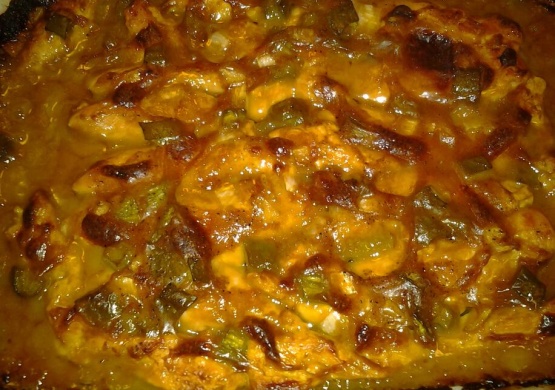 This recipe was from a magazine, but I slightly changed the ingredients and the instructions. We are not fans of green peppers, but this was delicious! We served it with steamed white rice. Definitely added to the favorites file.
Preheat oven to 400 degrees F.
In a large bowl, mix together everything except the chicken, salt, and pepper, to make a thick sauce.
Spray 2 baking dishes with non-stick spray and spoon enough sauce to cover the bottom of each pan.
Arrange the chicken pieces in each pan and season with seasoned salt and pepper.
Spoon the rest of the sauce over the chicken.
Bake for 50-60 minutes or until chicken is done.