Spicy,cheesy, Salsa, Bean, Dip
flower7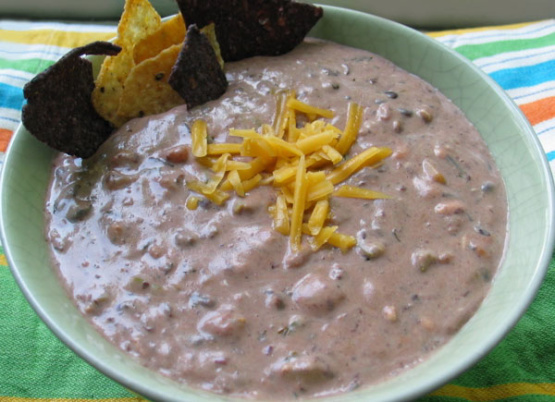 This is easy and spicy. You already have the ingredients in your cabinet so give it a try! Serve it with chip or put it into a tortilla wrap. You can use 1 can green chilies in place of jalapeno's.
In a micro proof bowl mix all ingredients.
Heat for 2 minutes, stir and heat for 2 more minutes.