2Bleu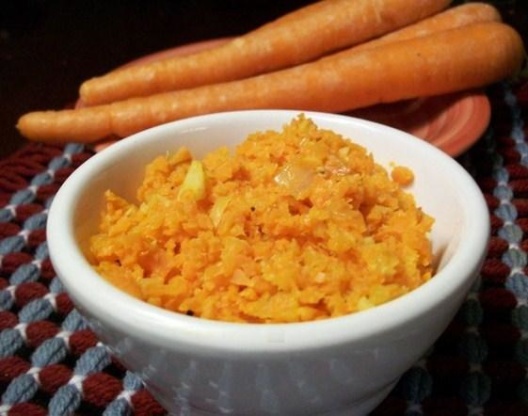 This spicy Tunisian dish is served cold as a dip for bread.

I love carrots so this recipe would be excelent for me & I think it would be good for my nephew lukas as well!
Cook the carrots & garlic in a pan of boiling water until tender. Remove from heat & drain.
Heat the olive oil in a frying pan then add the onion & cook 3 minutes. Reduce heat then add the cumin & cook until fragrant.
Stir in the lemon juice, harissa, carrots & garlic, heat for another minute or two.
Remove from heat then mash together. Add salt & pepper to taste.
Serve chilled with bread.