Kitty Z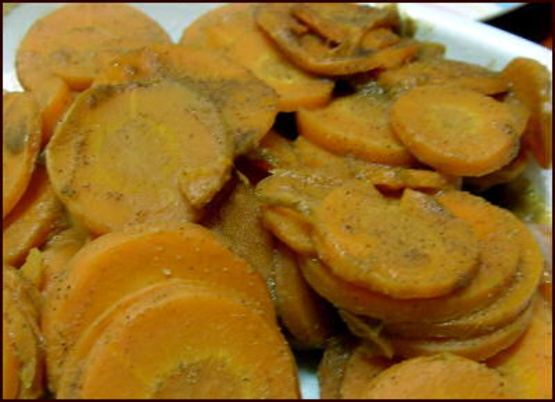 Cumin, coriander and ginger give an unusual zip and flavor to this side. What a great way to add Vitamin A to your diet!

The seasoning on this is really good, definitely unusual and a nice change from butter or glazed carrots. However, I did find that my carrots came out a bit too soft. I might try this in a skillet next time so the liquid cooks off a bit quicker. Otherwise this was quite nice; I'll be giving it another try for sure. Thanks!
In nonstick saucepan combine the first 8 ingredients. Bring to a boil. Reduce heat; cover and simmer for 5 minutes.
Discard cinnamon stick.
Add honey and lemon juice to carrots. Bring to a boil; cook, uncovered, for 5 to 8 minutes or until carrots are tender and liquid has evaporated.