Spicy Calamari With Bacon and Scallions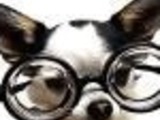 Really simple yet the flavors are quite complex. From the November, 2007 edition of Gourmet. It's supposed to serve four as a main course; we found it sufficient for three as a starter (either a tribute to the recipe or just further proof that we love to eat)
Directions
Rinse squid and dry on paper towels.
Cut large tentacles in two and bodies into 1/2" rings.
Cut bacon into 1" pieces and brown in a 12" skillet.
Transfer bacon to paper towels to drain.
Turn the heat to high, get bacon fat very hot.
Toss calamari with 1/4 teaspoon of salt and add to skillet with the scallions and red pepper flakes.
Saute till just done, about three minutes.
Serve immediately, sprinkled with bacon.
Most Helpful
I consider this one of those "5-ingredient wonders." this is simple yet the flavors are excellent. I buy squid as tubes only and it's already cleaned so this was even easier. If you love squid, you must try this. Thanx, Chef Kate!