Debbb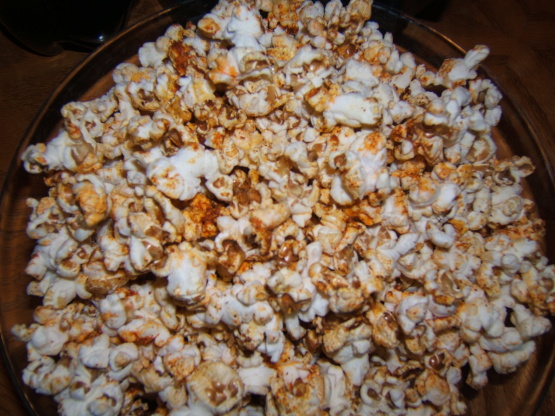 If you love spicy then this is for you, the amount of cayenne may be adjust to suit heat level and the popcorn may be popped days in advance and kept in a plastic bag :)

Set oven to 300 degrees.
In a large bowl, mix/toss the popcorn with the melted butter.
In another small bowl combine paprika, garlic powder, onion powder, cayenne pepper and salt.
Sprinkle the paprika mixture over the popcorn in the bowl; toss to coat evenly.
Spread the popcorn evenly in a single layer on a baking sheet.
Bake for about 10 minutes.
Best served warm.