3 Reviews
This is a wonderfully tasty omelet that goes together quicker than it looks. The veggie filling is just the right amount of spicy and really livens up the eggs. I used the white wine, which I thought was a nice touch. Made by a Tasty Tester for ZWT 9.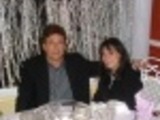 This makes for a very good morning. I cut it back to a two egg omelet and couldn't quite finish even that, this baby is big. Used the veg stock with very good result. I love mushroom omelet's and this was mushroom + with all the good stuff in it. Sharon, you have a winner here. :D Made for ZWT 9

Wonderful hearty and filling omelet! Don't care for onions so left them out; used egg beaters with good results. Enjoyed the richness of the mushrooms and the spicy veggies; the cayenne and thyme are a great touch. Loved this dish - thanks for sharing the recipe!

Spicy Cajun Omelet