Nimz1466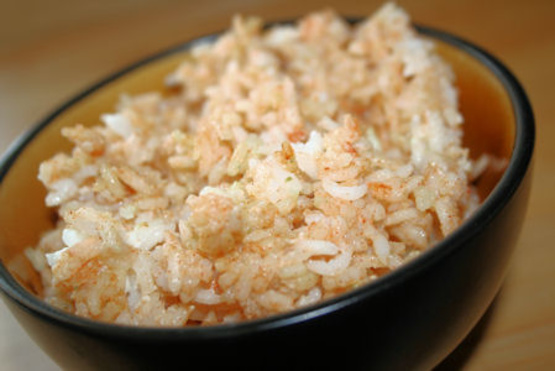 Good as a side or a main dish. I find it is good with salty meats such as pork etc.

Hot! Very Hot and we like hot and spicy. I used a habanero hot sauce and it actually burned my throat. I think the concept is good, but would overpower most foods I made. May make again and decreease the hot ingredients. Could not really taste any buttermilk for the spice. Made for PAC Spring 08.
Boil rice in buttermilk and water on low to medium heat for 15 minutes (stirring constantly) adding equal amounts of buttermilk and water if more boiling liquid is needed. (It should be sticky, clumped together and somewhat soft after boiling and most or all liquid should boil away).
Add hot sauce, paprika and salt and stir until all is mixed inches.
Serve.