Parsley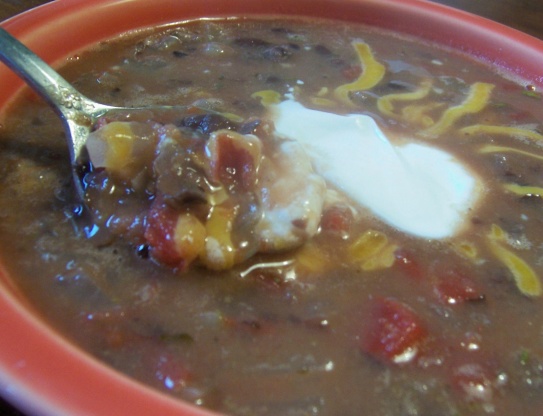 This is so good and different.

This was superb. Thanks for the great recipe. It reminded me of the Cheesecake Factory's black bean soup. I added a couple extra cans of black beans to make it a bit thicker. But no other changes made. This is a keeper.
Melt butter and oil in a soup pot over medium heat. Add the onion and cook until the onion is soft and translucent.
Add the garlic and thyme and cook for an additional three minutes.
Add the remaining ingredients and bring to a boil. Reduce heat to medium low, cover, and simmer for 20-30 minutes, stirring occasionally.
Remove three cups of the soup from the pot and process until smooth, adding the puree back to the soup after it is pureed. (Do this in batches to avoid having hot black bean soup all over your ceiling!)
Reheat until the soup is thoroughly warmed again.