Ms B.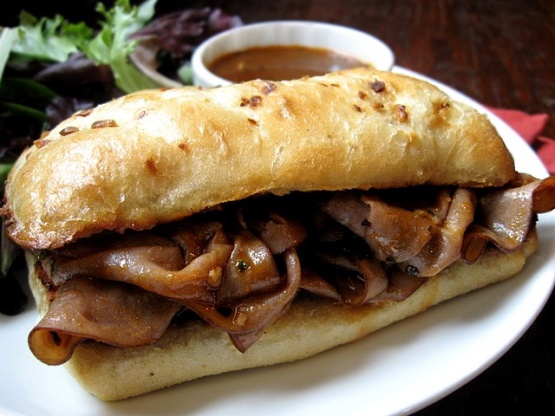 Mmmm good! Beef dip from Cooking Light.

Good fast meal. It's major value is in the short time it takes to prepare it. flavorful too. Serve with fat free potato chips and a veggie relish plate.
Melt butter in a large nonstick frypan over medium high heat.
Add garlic, sauté for 2 minutes.
Add roast beef and next 6 ingredients (roast beef through beer).
Bring to boil.
Reduce heat, and simmer for 2 minutes, stirring frequently.
Drain the roast beef in a colander over a bowl, reserving the sauce.
Divide the roast beef evenly among roll bottoms, top with roll tops.
Serve sandwiches with reserved sauce for dunking.