vrvrvr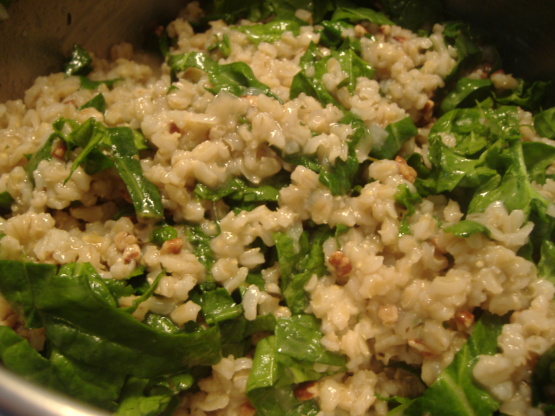 This is a deliciously spicy take on brown rice and barley. It's low fat and since the grains are complex carbs, this dish fits into my low fat, diabetic diet quite nicely.

We loved this! I did make a couple of changes because of personal taste. I wanted to use jasmine rice (our favorite), so I cooked it separately and added it at the end (it doesn't take as much time to cook). The only other thing I did differently was to use more chipotle pepper because we like things kicked up a bit. I used a large pepper...next time I'll add even more. This recipe was easy and very very good!
In saucepan cook onion in hot oil over medium heat for 5 minutes or until tender; stirring occasionally. Add barley; cook and stir 3 minutes or until barley starts to brown.
Carefully add broth, water, brown rice, dried thyme (if using), and chipotle pepper. Bring to boiling; reduce heat. Cover; simmer 45 minutes or until barley and rice are tender and most of liquid is absorbed.
Stir in fresh thyme (if using). Remove from heat. Let stand 5 minutes. Stir in spinach and pecans just before serving. Makes 6 (2/3 cup) servings.