MsPia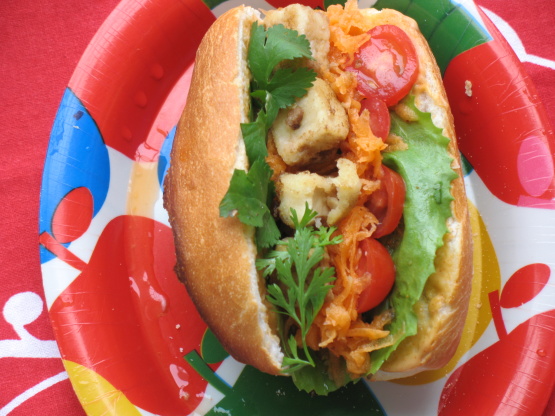 This is a vegetarian version of a Vietnamese street food sandwich! Adapted from Vegetarian Times magazine-May 2010.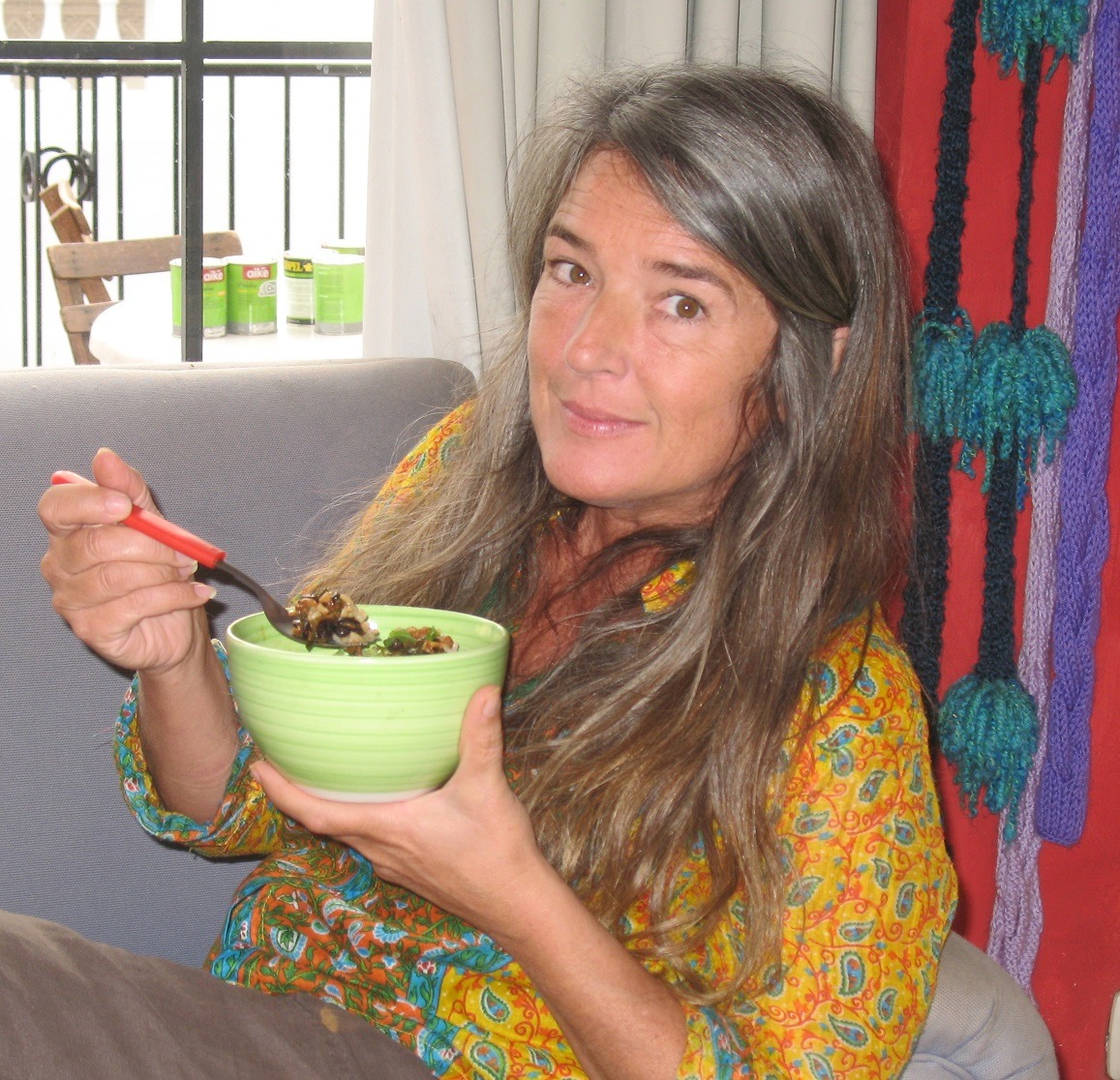 Top Review by MsPia
If you are looking for FLAVOR....you found it!!!! This sandwich is FANTASTIC!
I did not nutritional yeast ( couldn't find it). and instead of corn starch I used yellow corn flour (not polenta, just like corn starch but yellow).
The sweetness of the slaw, the spiciness of the sriracha...the crunchiness of the tofu....just perfect. Thank you Sharon for posting such a great recipe.
Tofu:.
Coat the bottom of a skillet with olive oil and sesame oil over medium high heat. Lightly dredge the tofu cubes in the cornstarch. Add the tofu to the skillet and saute 5 minutes, or until golden brown. Transfer to plate; sprinkle with the soy sauce and toss with the nutritional yeast.
Sandwich:.
Mix the vinegar, honey, and red pepper flakes in a small bowl. Add the radish and carrot, and stir to mix. Set aside.
Let stand 15-30 minutes, stirring occasionally.
Preheat oven to 350*F. Place baguette on baking sheet, and crisp 5 minutes in the oven. Cool 2-3 mintues.
Spread mayonnaise on both sides of bread. Sprinkle with red chile sauce and tamari. Fill with the tofu cubes, cucumber, and cilantro. Drain carrot/radish mixture and spread on sandwich. Top with tomatoes and lettuce. Season with salt and pepper, if desired. Press top half of baguette on sandwich, adn slice sandwich in half. Enjoy!