Pagan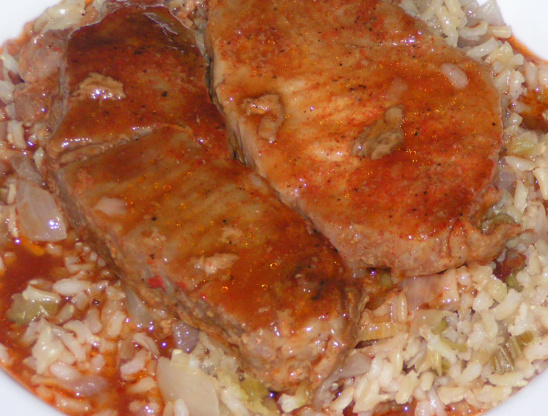 A great way to prepare cheaper cuts of meat! These pork steaks are tender every time, spicy and good! Toss a couple of potatoes in the oven and bake for 15 minutes or so before adding the pork steaks and you have a great meal the family will think you spent more time on than you did!

We got a new huge George Foreman at Christmas and I used your recipe of some very nice pork chops, I did not use any BBQ sauce just the rub with of course some coarse garlic salt. Thanks for this recipe, I love new dry rub ideas!
Line a 9x13 inch baking pan with aluminum foil or spray with non-stick cooking spray.
Mix seasoning in a small bowl and rub into pork steaks and let them rest for 10 minutes.
Bake for 25 minutes at 375 degrees.
Remove from oven and cover with barbecue sauce.
Continue baking for an additional 20 minutes.